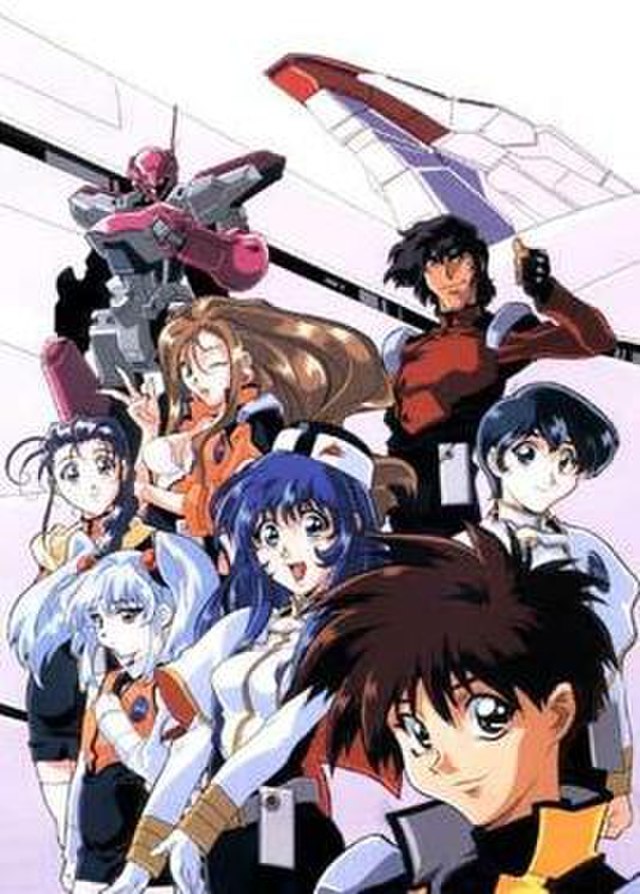 the full name was
Martian Successor Nadesico or Mobile Battleship Nadesico
is a science fiction comedy anime TV series, and a later manga series created by Kia Asamiya. The manga, published in English by CPM Manga, is significantly different from the anime.
The Story
Edit
The series takes place in the year 2196, where the Earth is in a war with a race of alien invaders called the "Jovian Lizards". To combat it, a company called Nergal designs a powerful space battleship, the ND-001 Nadesico. The main problem with the Nadesico is the crew. While it consists of the top civilian experts in their fields, these individuals tend to have "some slight personality disorders".
The primary protagonist, Akito Tenkawa, is a boy with a mysterious past; once a resident of Mars' Utopia colony, he escaped its destruction by the Jovian Lizards and arrived on Earth, with no memory of how he got there but a terrible fear of the invaders. He hates fighting and only wants to be a chef, however, he is constantly called on to act as a pilot of one of the Nadesico's Aestevalis - humanoid combat robots. While on board the Nadesico, Akito has more problems to deal with than just the Jovians; pretty much all the female members of the crew, especially the vessel's captain Yurika Misumaru, seem to be head over heels in love with Akito, but all he wants to do is cook and watch his favorite anime, Gekigangar III (an anime within an anime).
Episode Listing
Edit
To Go Like A Man
Leave the Blue Earth To Me
A Goodbye That Came Too Soon!
Charmed by Aqua Space
Ruri's Navigation Logs
Sort Of Like A Fateful Decision
The Song That You Will Sing One Day
The Lukewarm "Cold Equation"
The Miracle Operation Of "The Kiss"?
The Dangers Of "Femininity"
Finding Yourself In A "Routine Plot"?
Those Unforgettable Days
There Is No Single Truth
Let's Go With Hot-Blooded Anime (clip show)
The Significant Other From A Star Far Away
The Beginning Of Nadesico's War
A Reunion That Came Too Late
Echoes Of Self, Echoes Of Water
You're The Next Captain Of The Nadesico!
Run Silent, Run Deep
The Meadows We Once Ran Across
Protect The Visitor?
A Place We Call Home
Ubiquitous Righteousness
Being Myself, Being Yourself
For The Lady We Will Meet Someday
Related Topic
Edit